VK DESIGN
A SINGLE TECHNOLOGICAL HEART
FOR MANY DIFFERENT APPLICATIONS
VK Design can be used in innumerable different contexts, providing innovative solutions to design, aesthetic and technical problems, in both home and professional settings. This veritable revolution in the way we inhabit our spaces renders them dynamic and multifunctional with the utmost simplicity.
GLASS PARTITION WALLS
From the absolute privacy of opaque glass to complete transparency at the touch of a button: a VK Design glass wall allows you to control light exposure and privacy without the need for curtains, blinds, or any other solutions that require frequent maintenance.
VK Design fits beautifully into contemporary and designer spaces, where it becomes a distinctive architectural feature.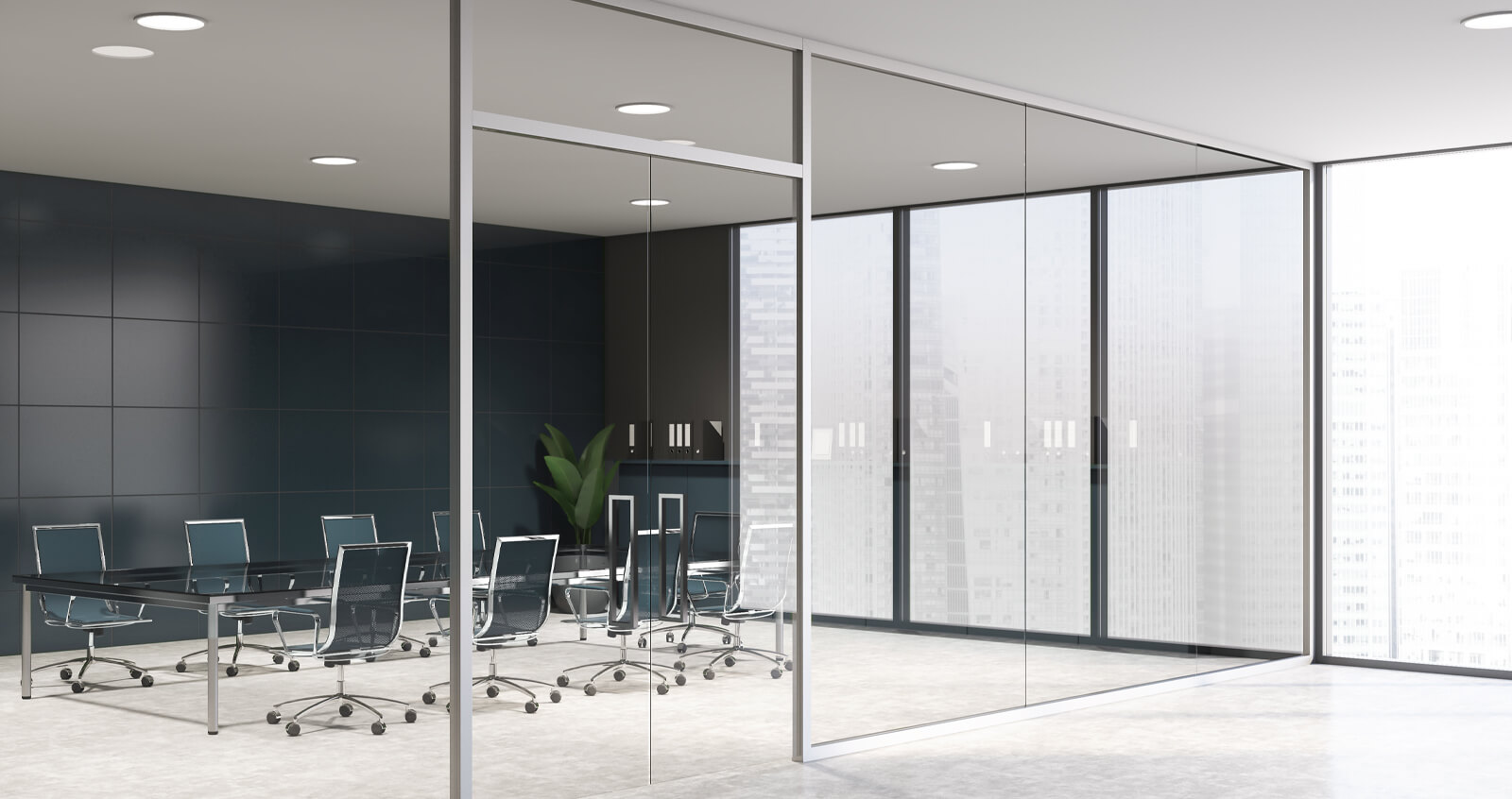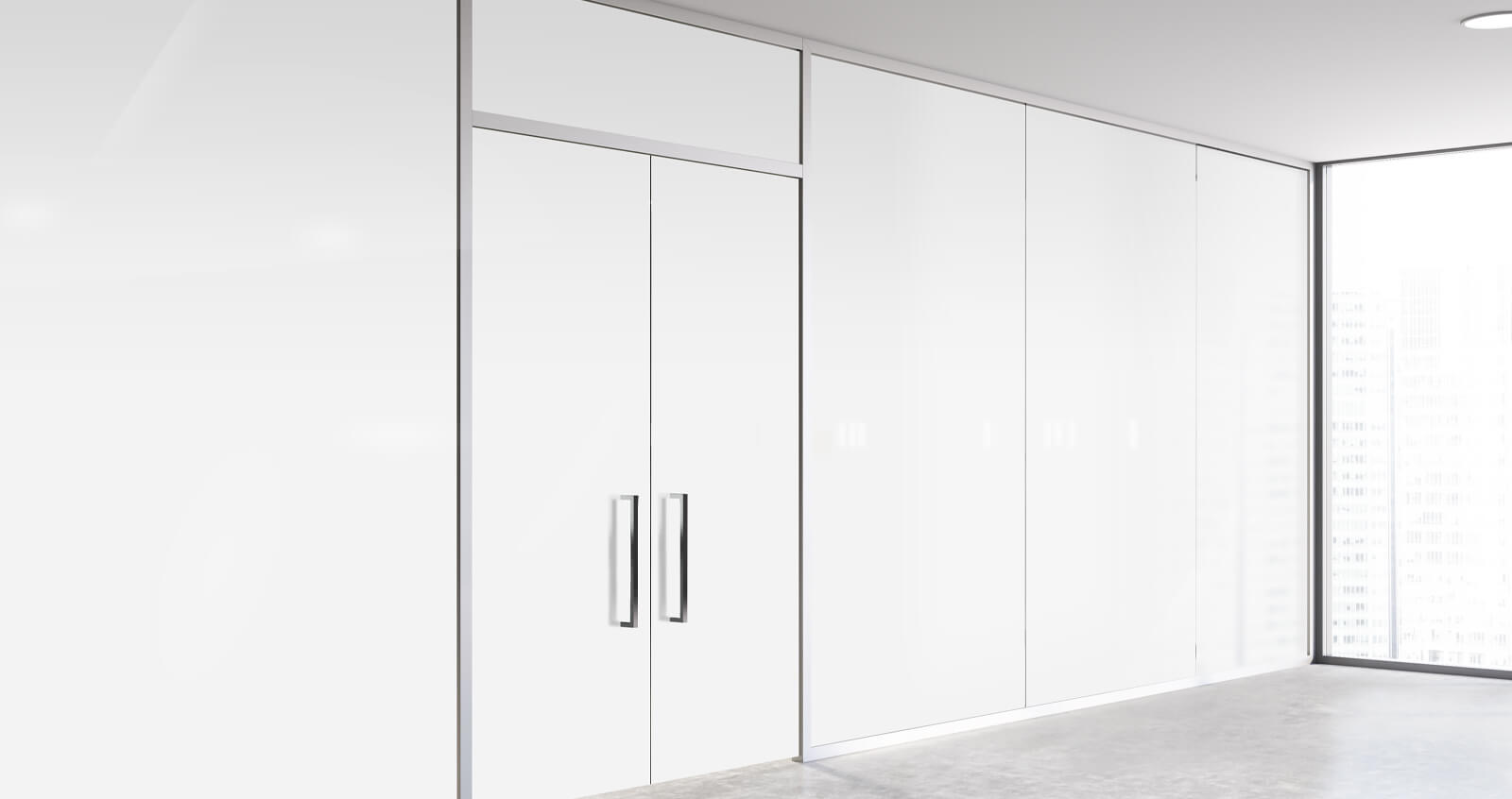 WINDOWS, GLASS WALLS AND SUN PROTECTION GLASS
When installed in the envelope of buildings, glass plays a key role in thermal insulation and energy saving. VK Design does much more than ordinary double glazing, because it can block out UV rays when switched to opaque.

By eliminating curtains and blinds, rooms are made brighter, and cleaning becomes a whole lot easier. VK Design solves the sun screening problem of new architecture, which tends to favour large external glass surfaces.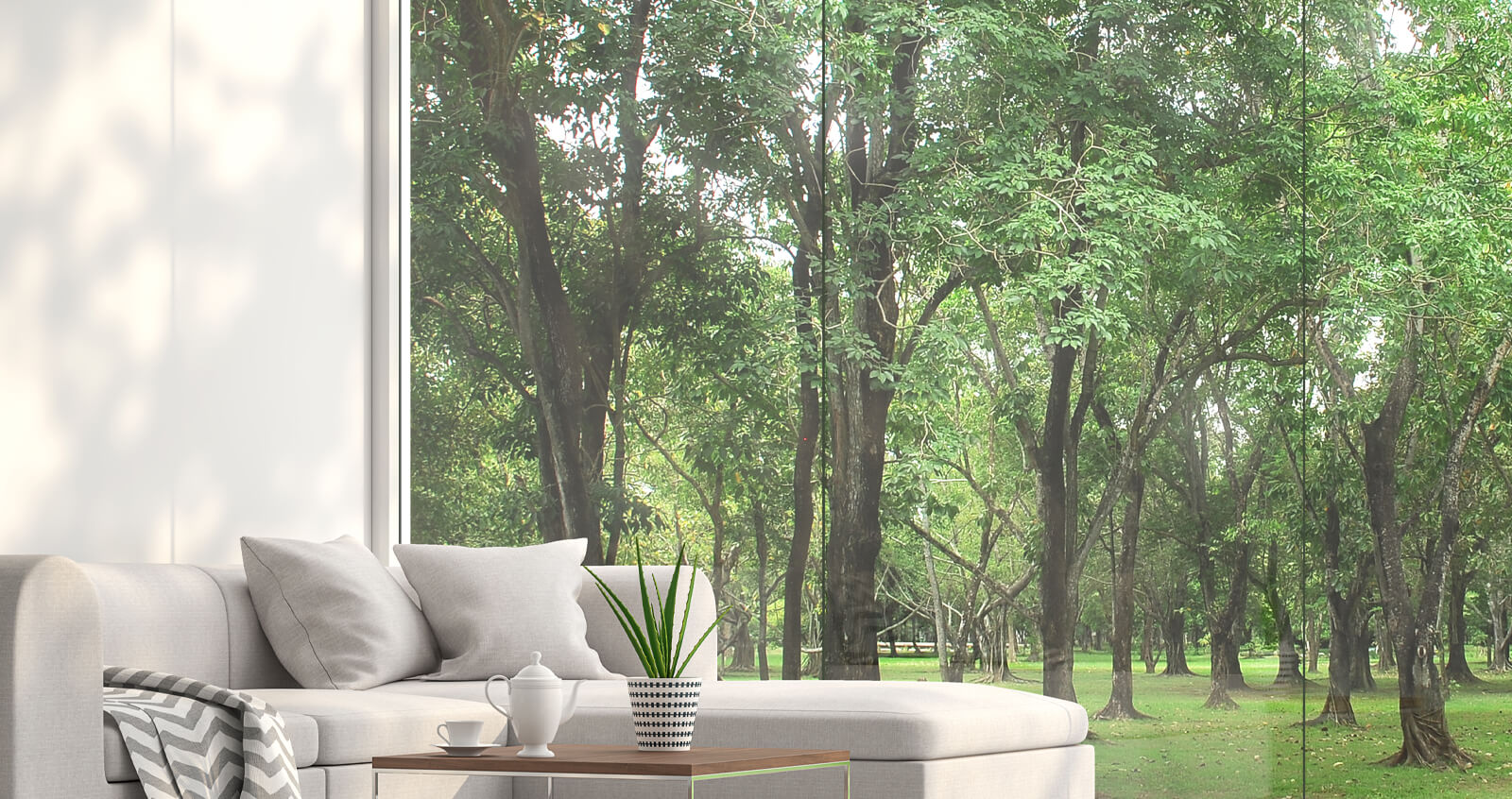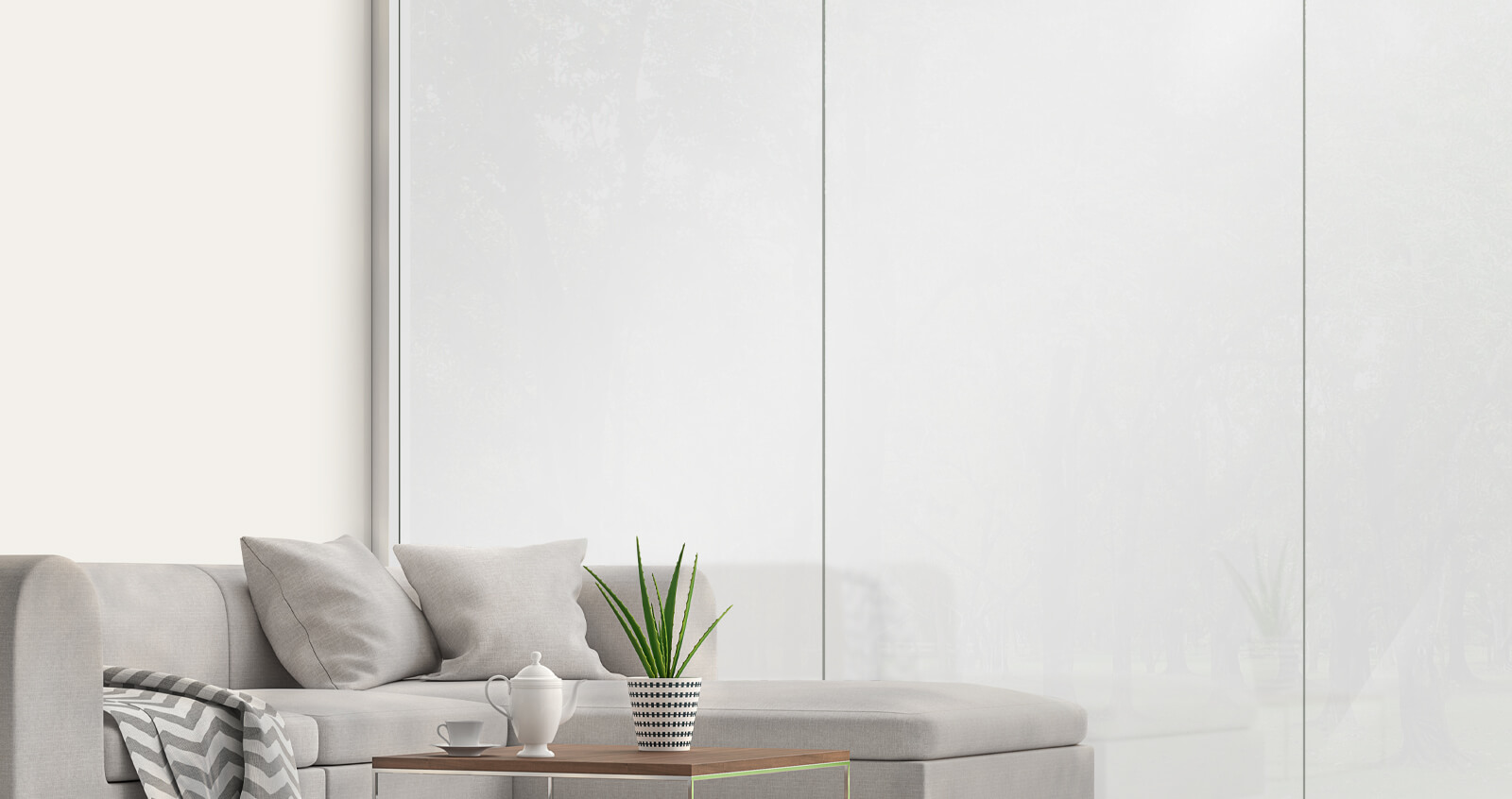 GLASS DOORS
VK Design glass can be made to measure, with slots or holes for use in sliding or hinged doors. Once again here, VK Design offers technology in the service of architecture, no longer forcing you to choose between a visually imposing door and a transparent door that gives no privacy: like walls, doors too can quickly and easily switch from opaque to transparent, from privacy to a sense of wide open space.

Offering a service of complete customisation, Vitrik works right alongside its clients, accompanying them in the choice of every detail, thus ensuring a result that consistently meets the specific demands of each individual situation.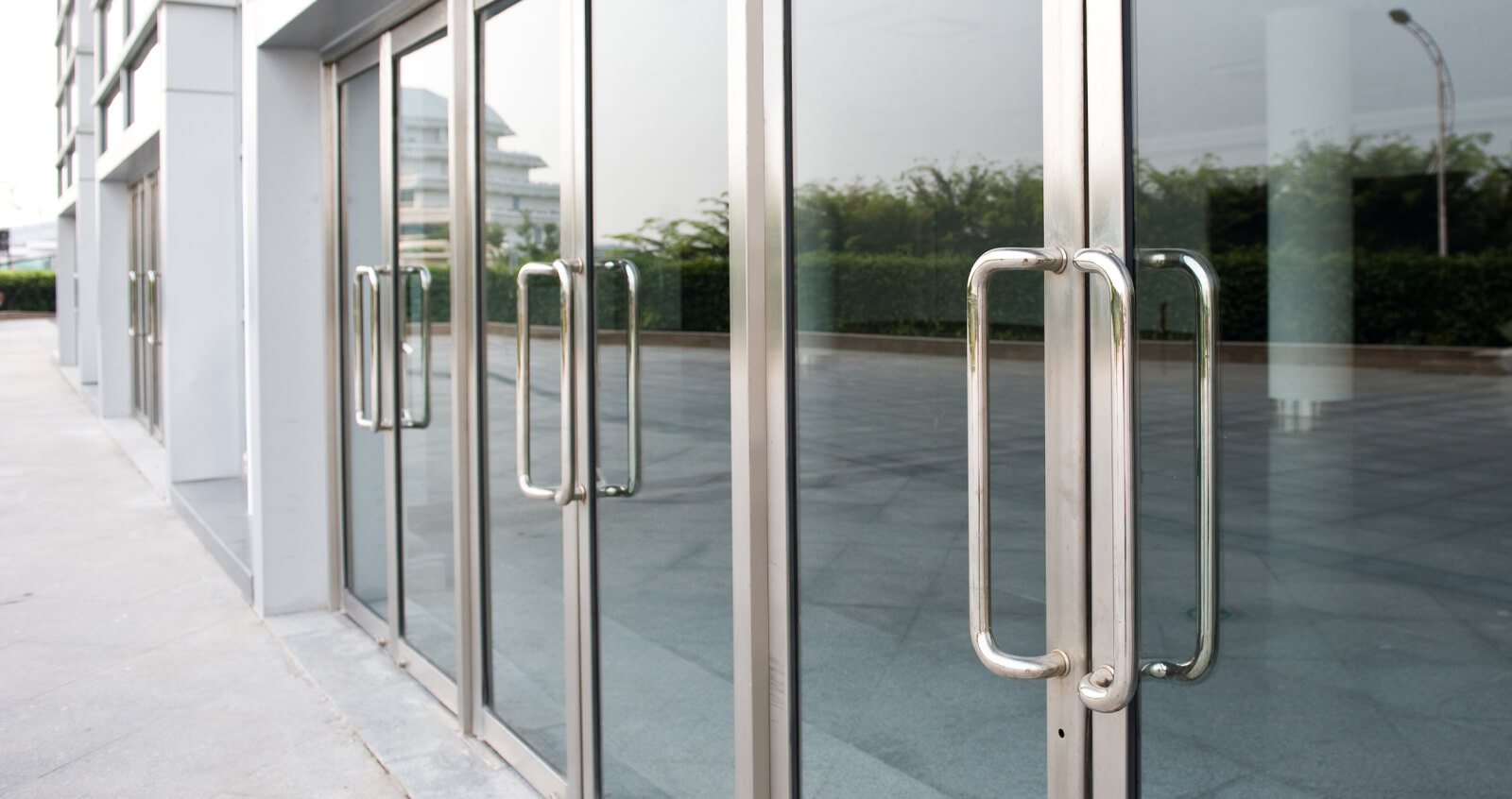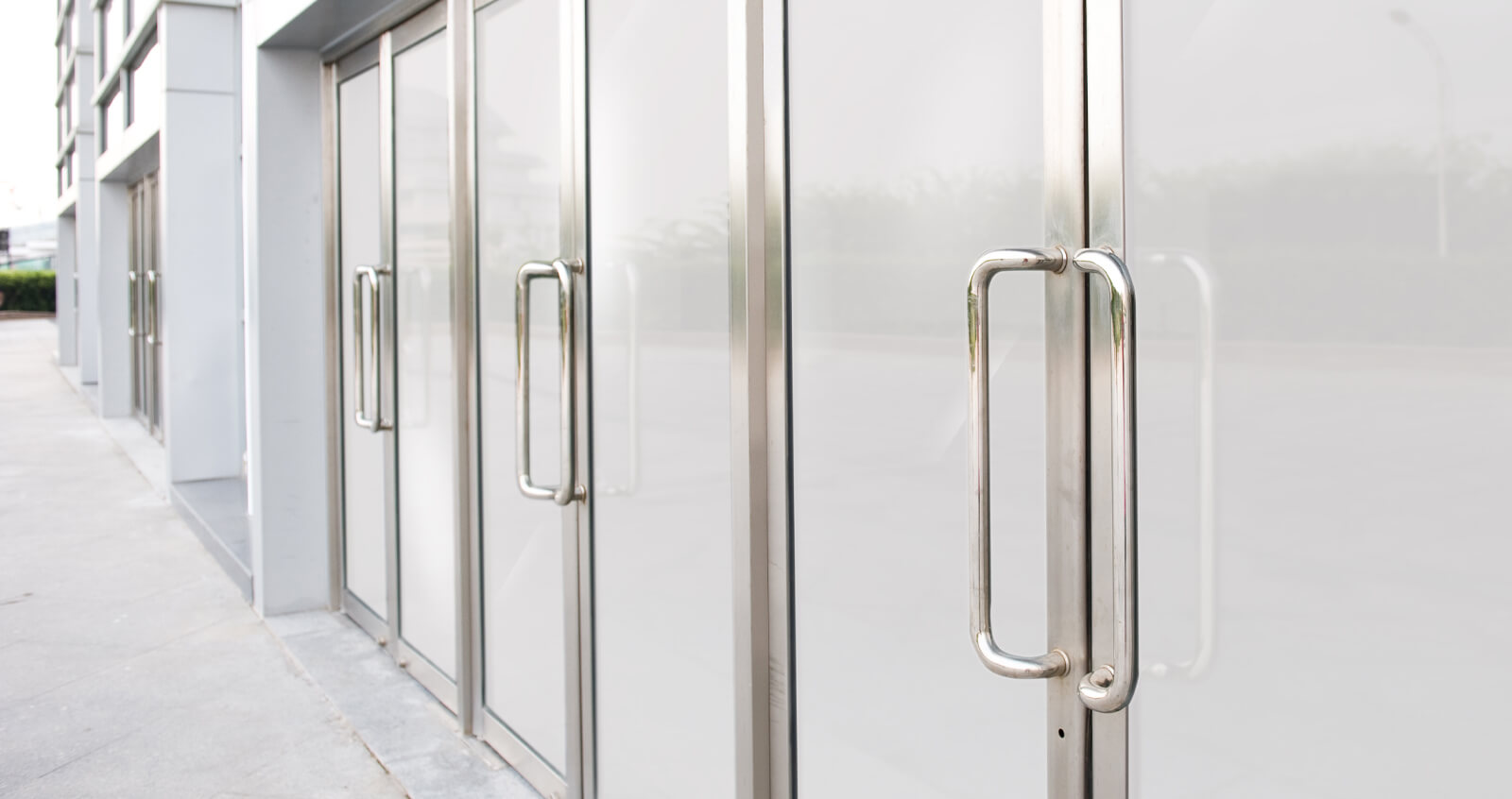 SHOWER ENCLOSURES
AND DAMP ENVIRONMENTS
VK Design is tested for absolute safety in humid and wet environments, with a resistance rate of IPX7. This means that VK Design is a particularly attractive solution for wellness centres and spas, bathrooms, shower enclosures and any other wet environments.

In addition to performance and safety, VK Design also guarantees excellent standards of hygiene because it can be cleaned like normal glass and does not require the installation of curtains, which can be subject to mould and wear.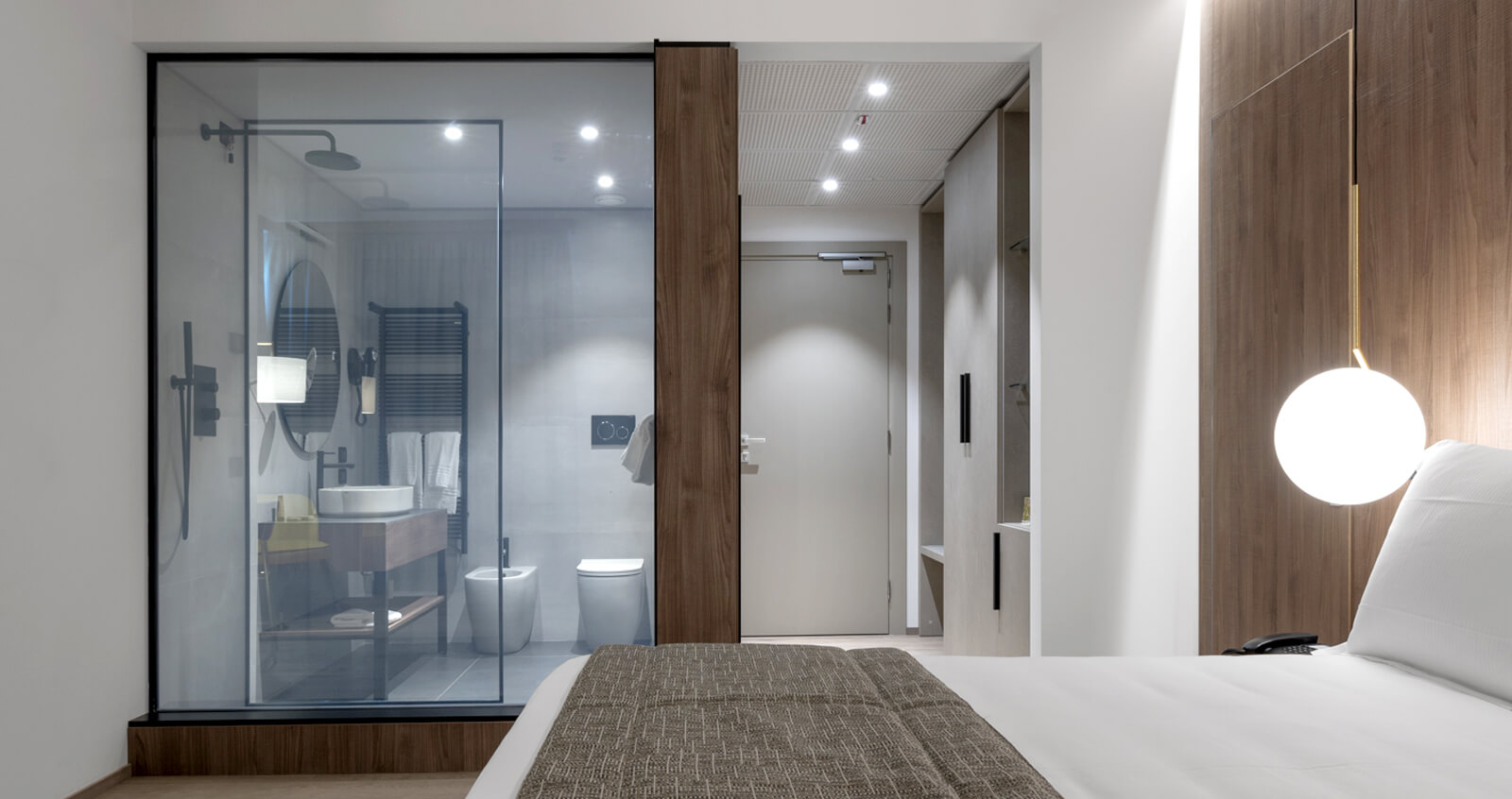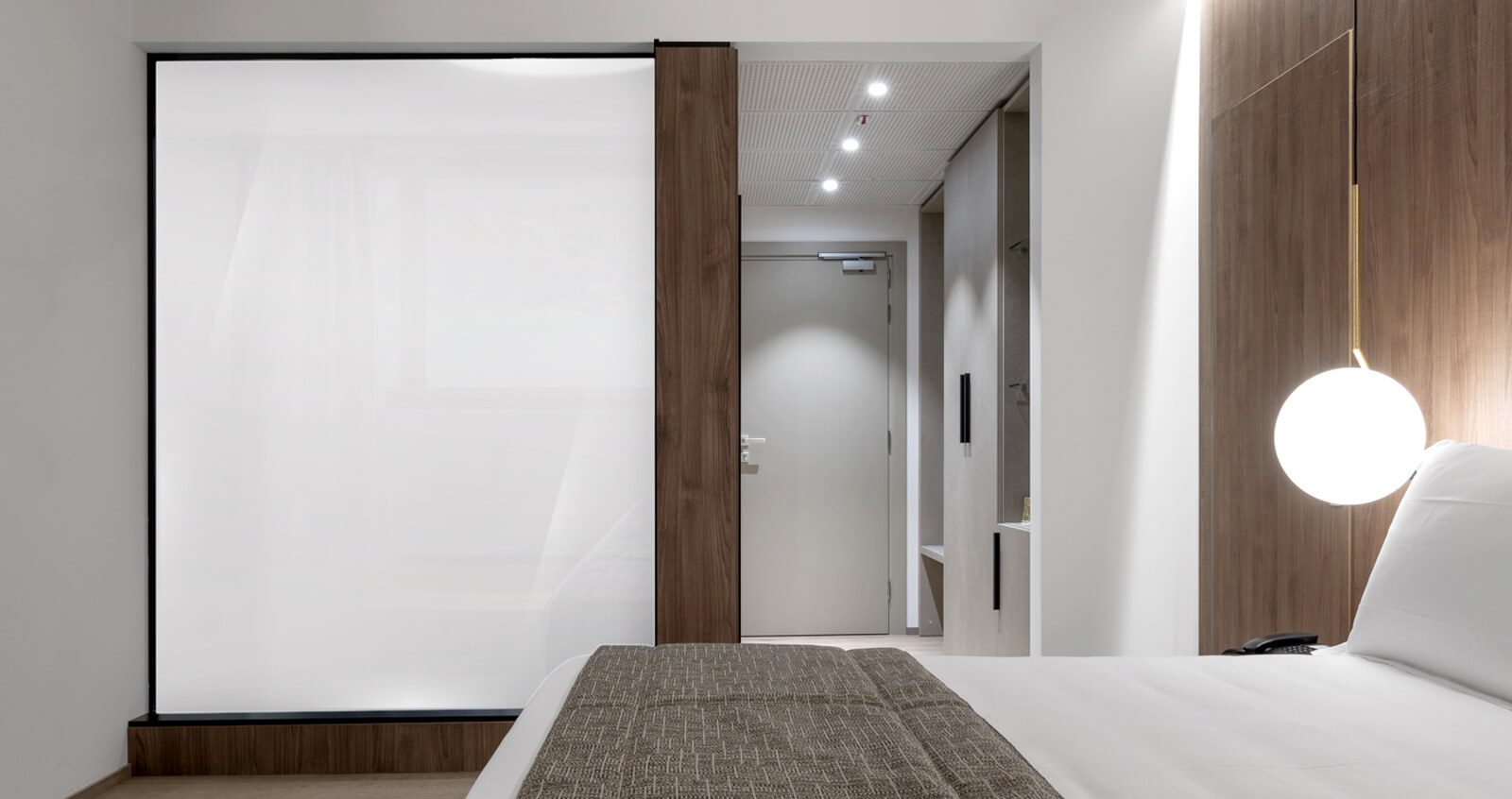 SHAPED PANES
WITH IRREGULAR FORMS
VK Design can be used in particular situations requiring shaped glass with special profiles for decorative or technical purposes, such as insertion into irregular load-bearing structures.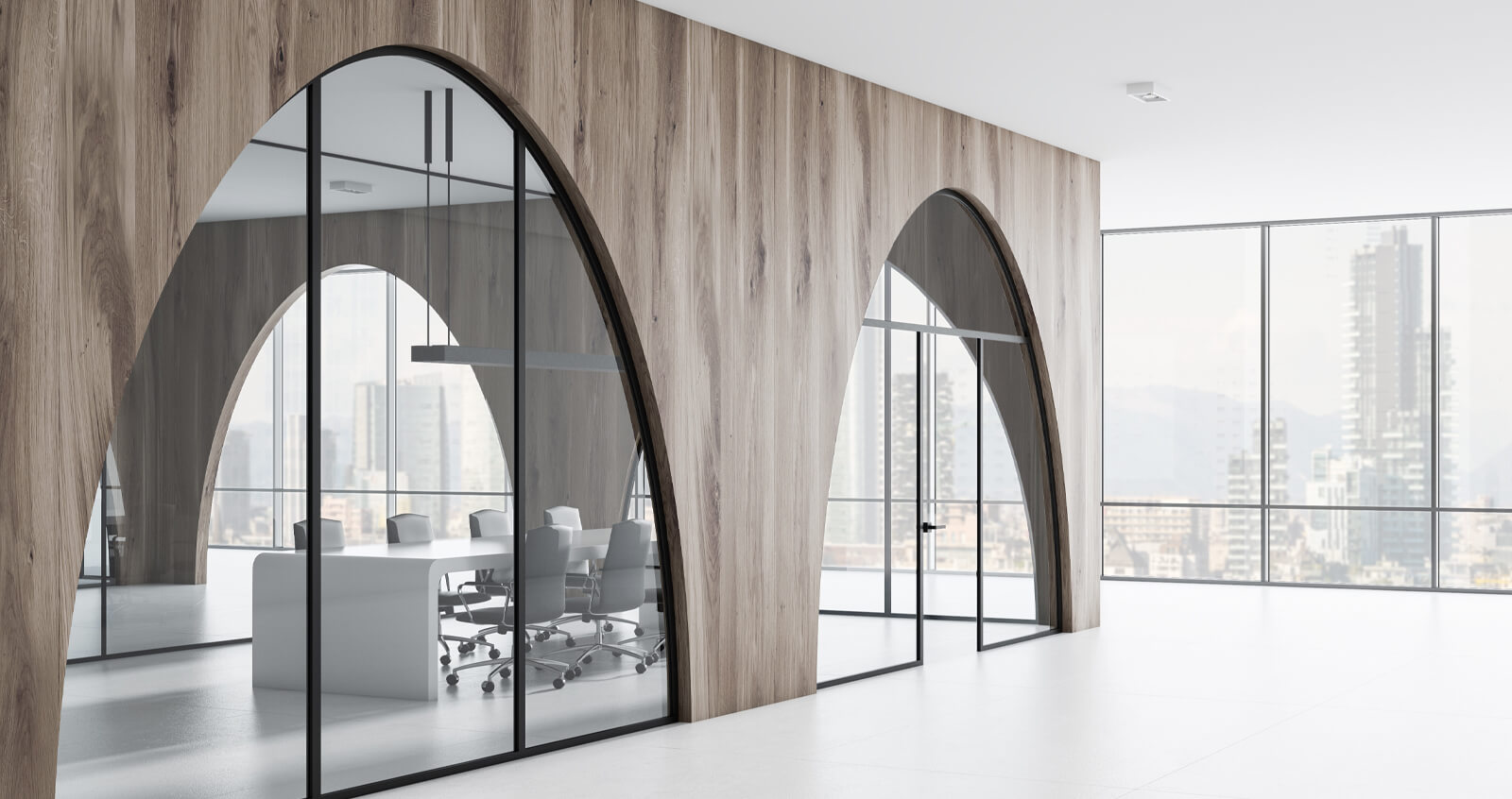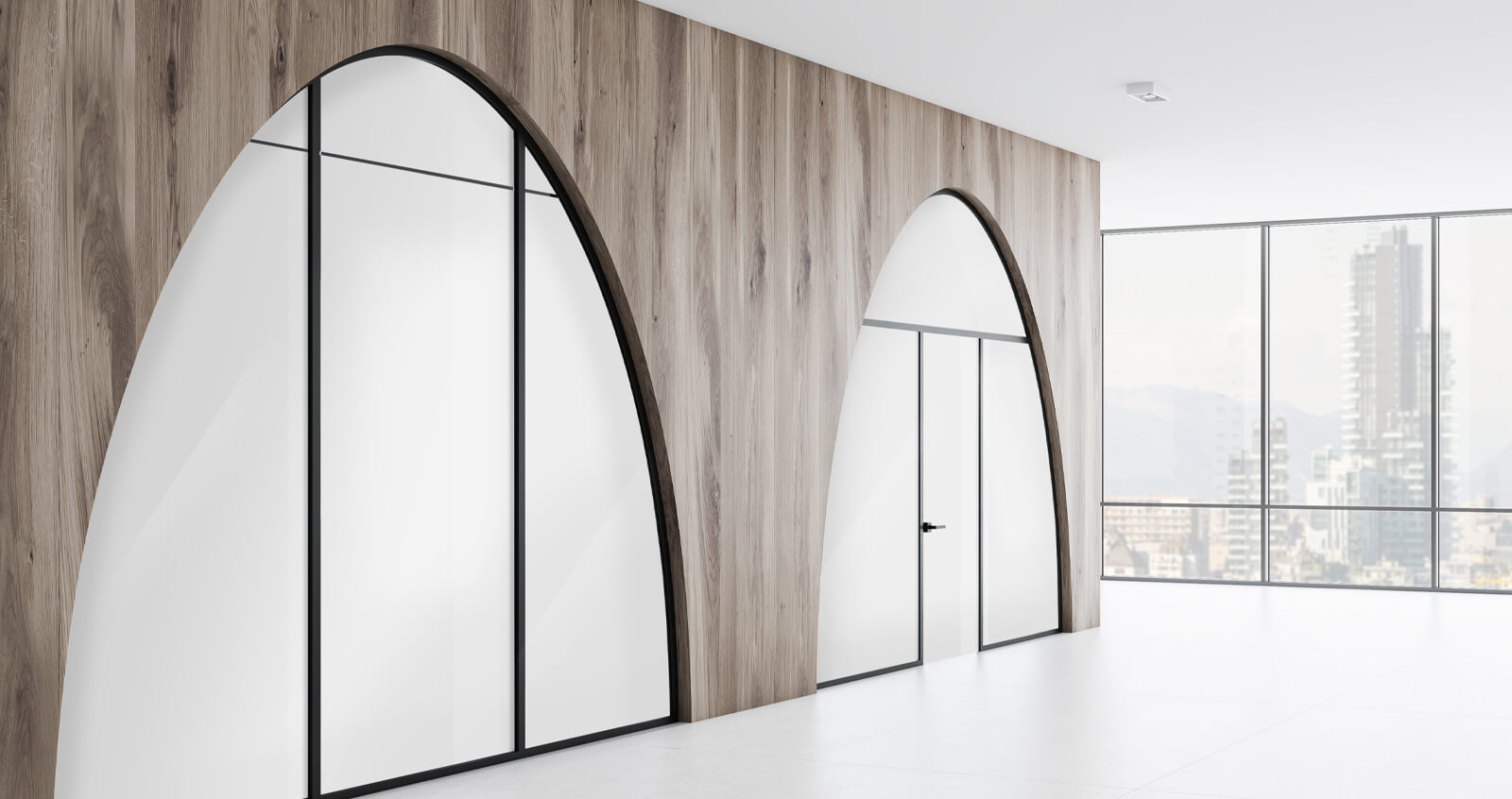 PARTIAL
SCREENING
VK Design can also transition between transparent and opaque in selected portions of the glass panel. Opting for a single wide central strip, for example, or for a grid with several strips, you can create privacy with a lighter aesthetic impact, without screening off the entire surface.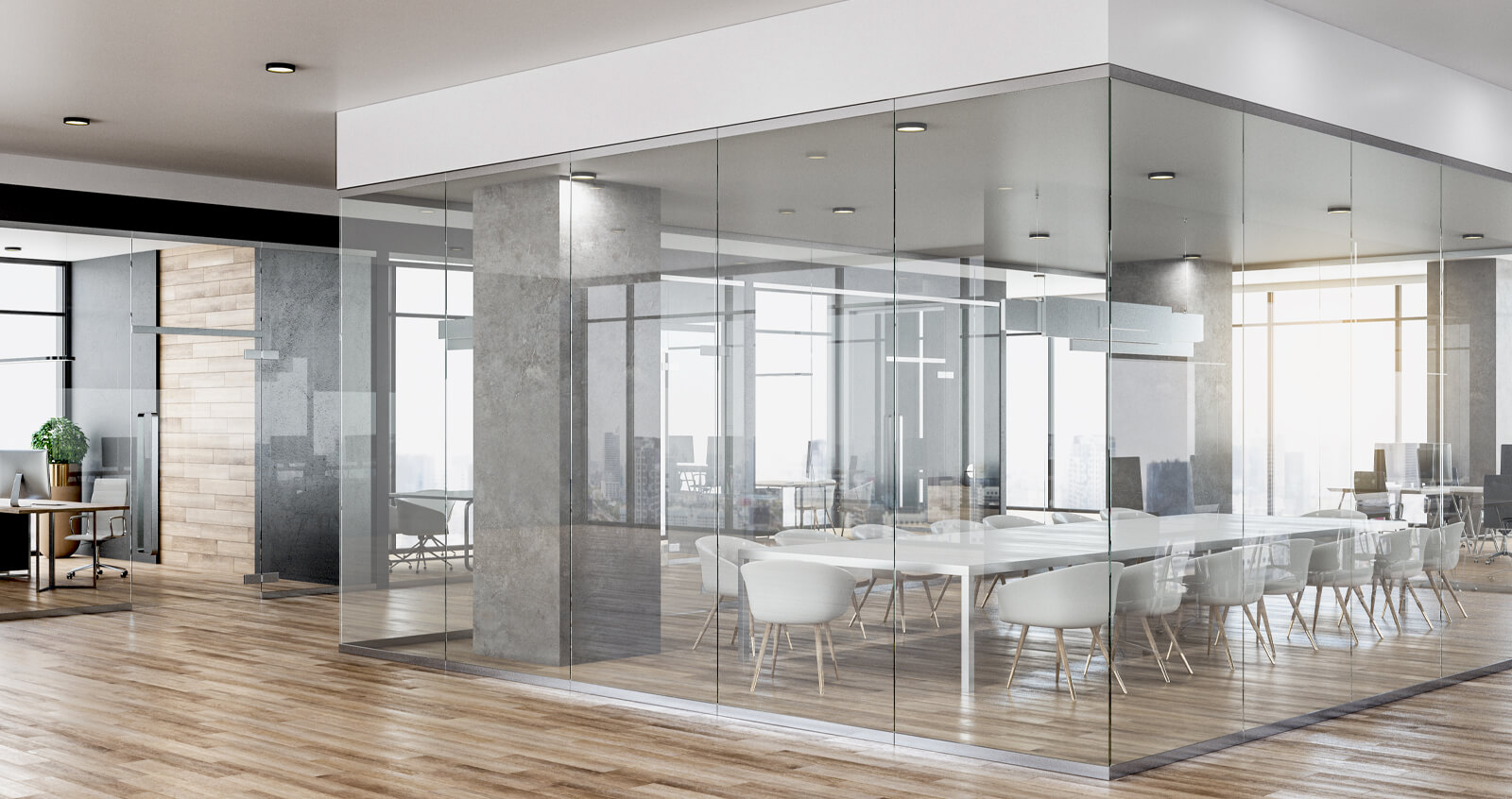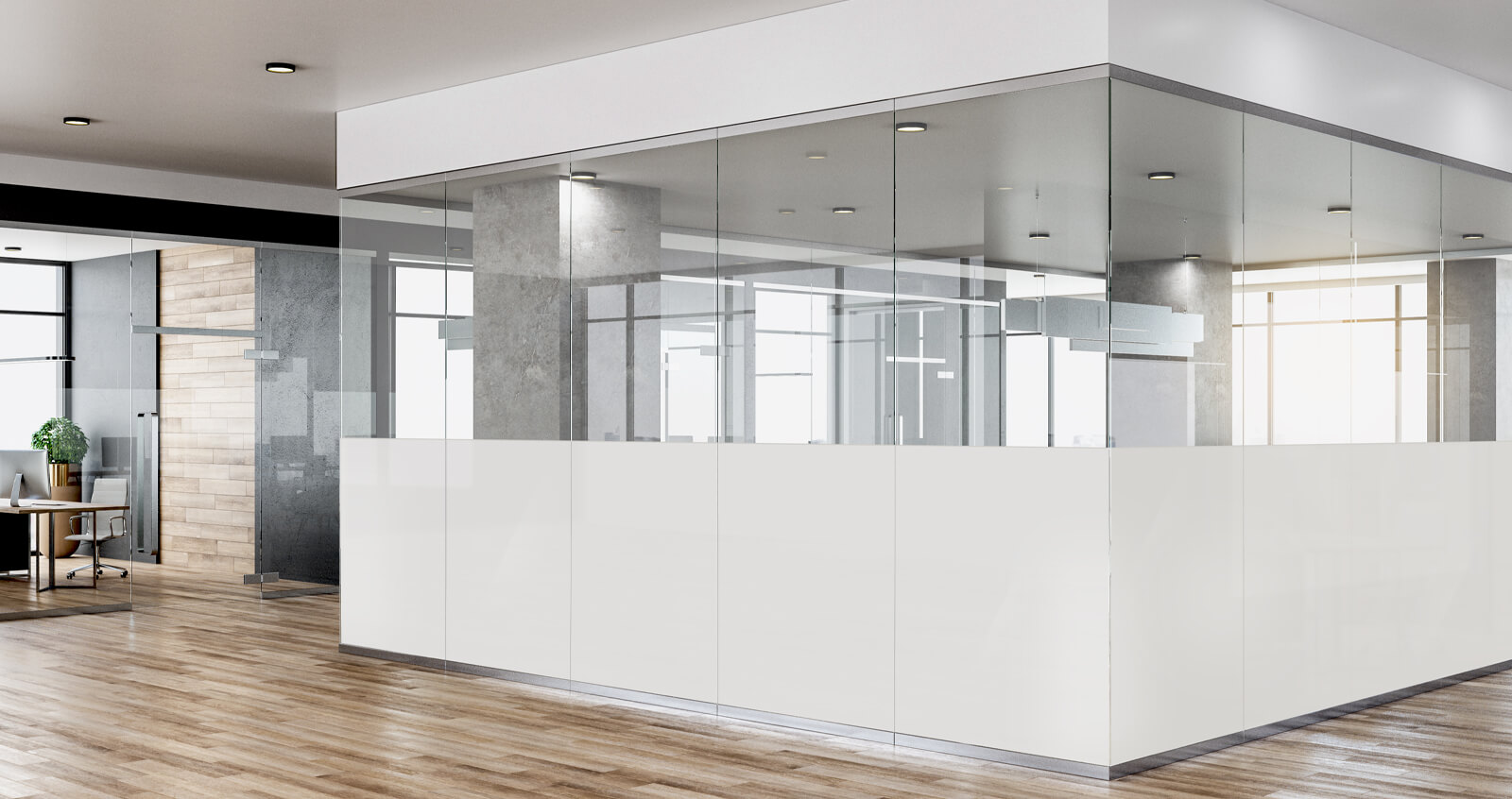 REAR PROJECTION SCREENS
Among its numerous applications, VK Design glass can be used as a screen for rear projection of pictures and videos. With the glass in its opaque state, the projection will appear particularly vivid with strong contrast, but even when the glass is transparent, it will still be visible, albeit with less clarity.

Thus, VK Design enables you to optimise the use of spaces in meeting rooms, as well as domestic, hospitality and public settings, adding an innovative function to a traditional partition wall.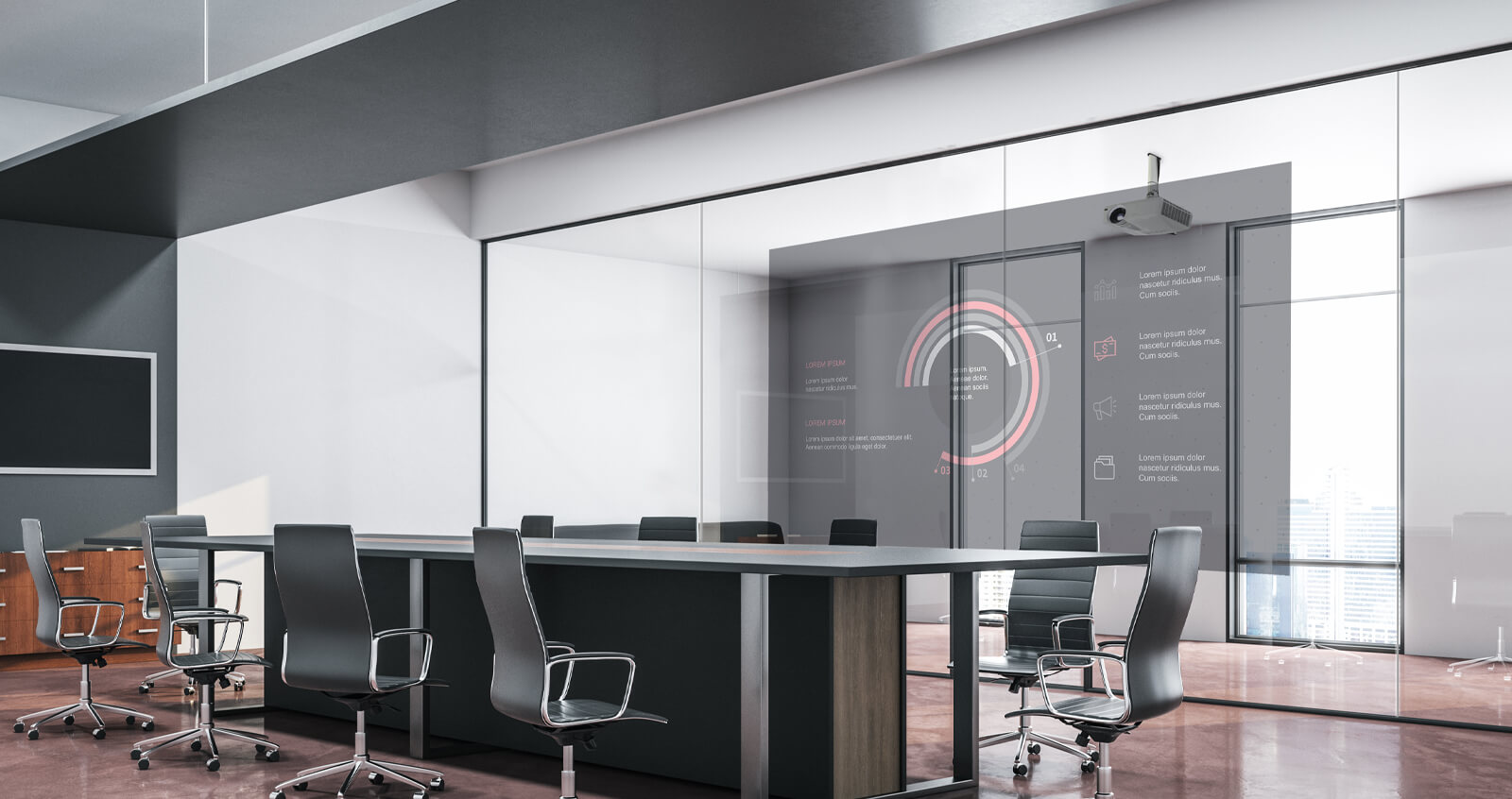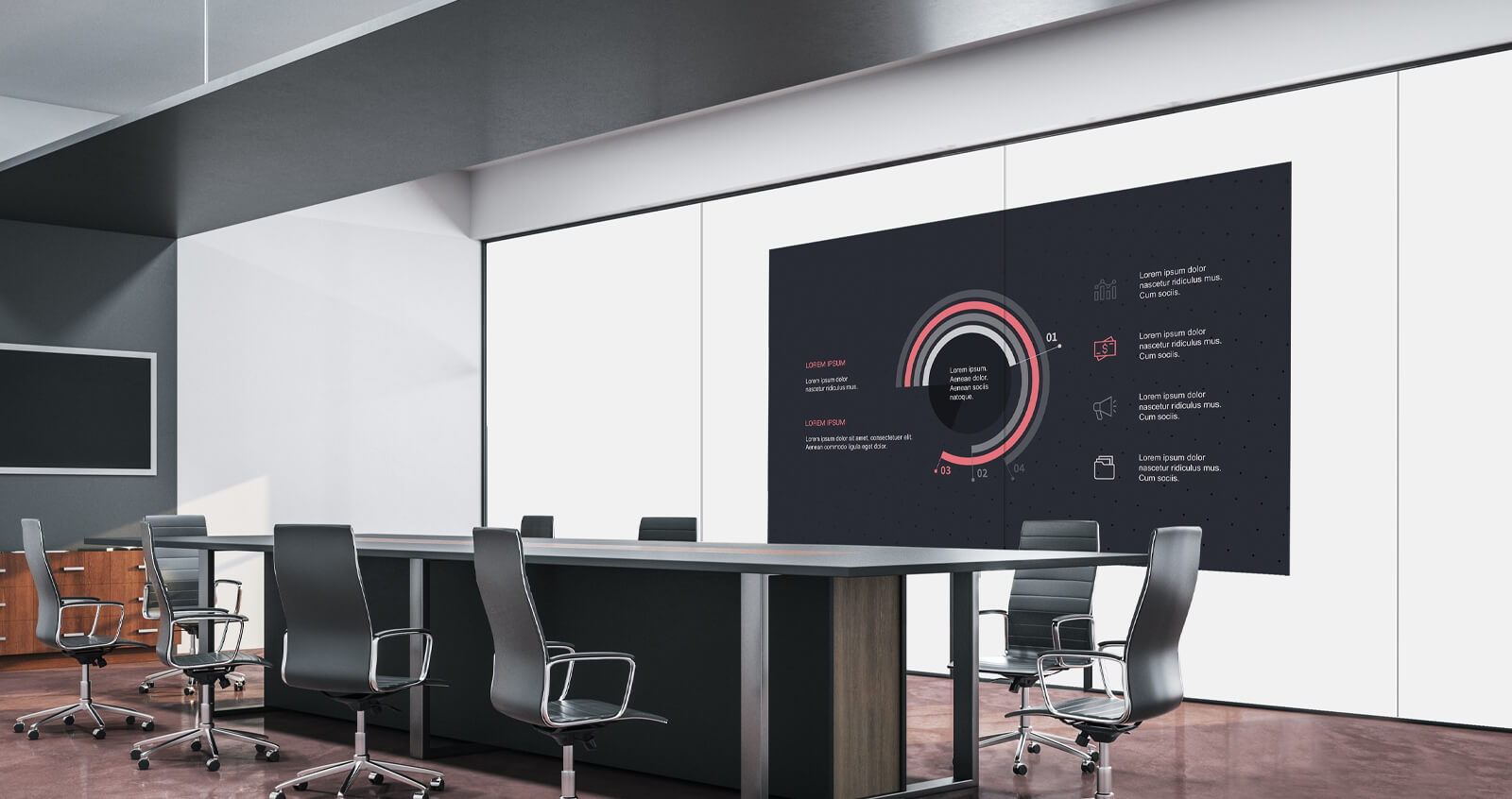 CURVED WALLS
VK Design's technology offers the possibility of unlimited curves in glass, thanks to the bend-resistance created by a process of heating and subsequent extremely slow cooling.

Vitrik uses a special process to integrate PDLC technology into its glazing to offer all the advantages of a rapid switch from opaque to transparent, making glazed structures with curved corners even more striking.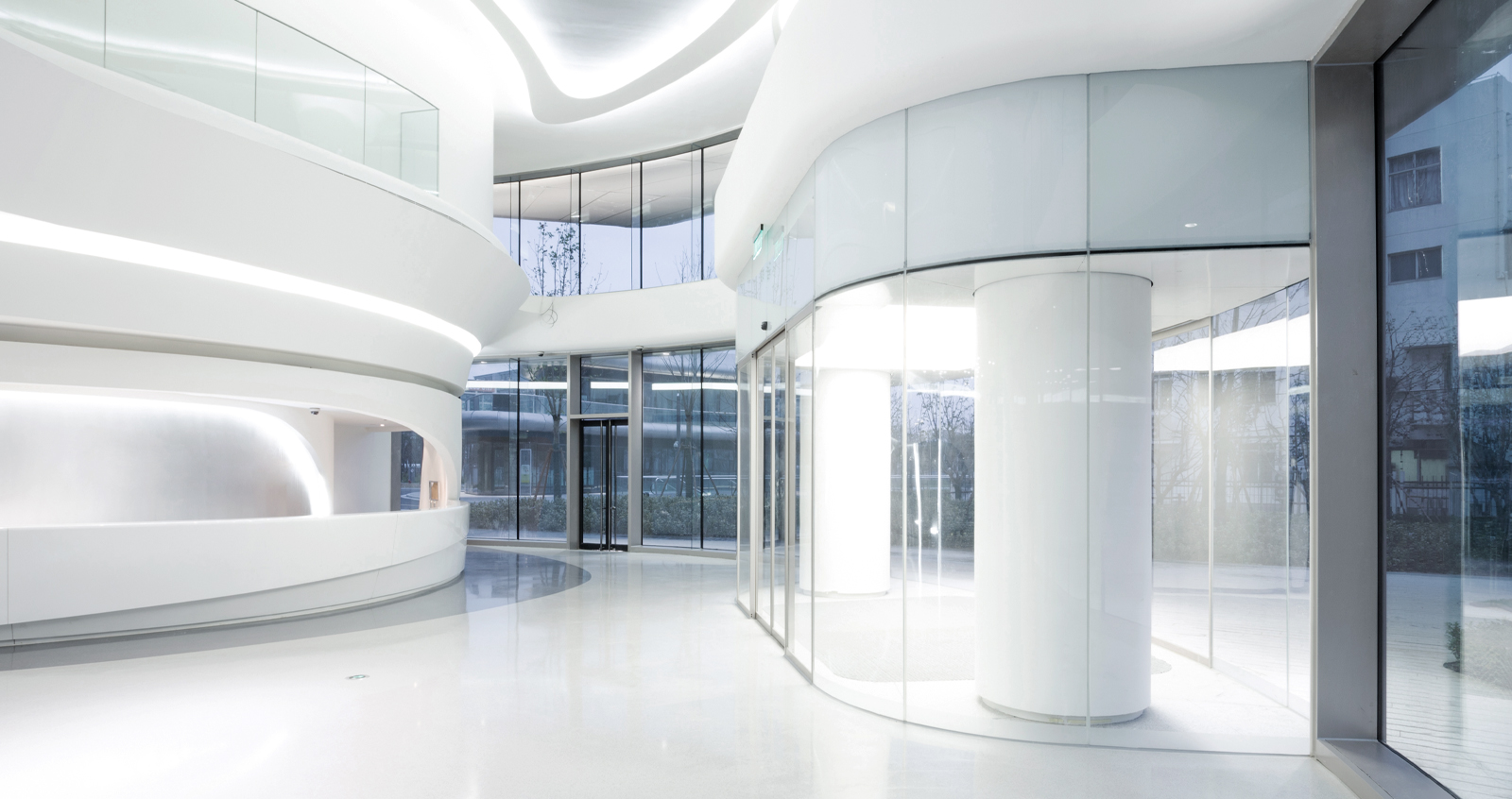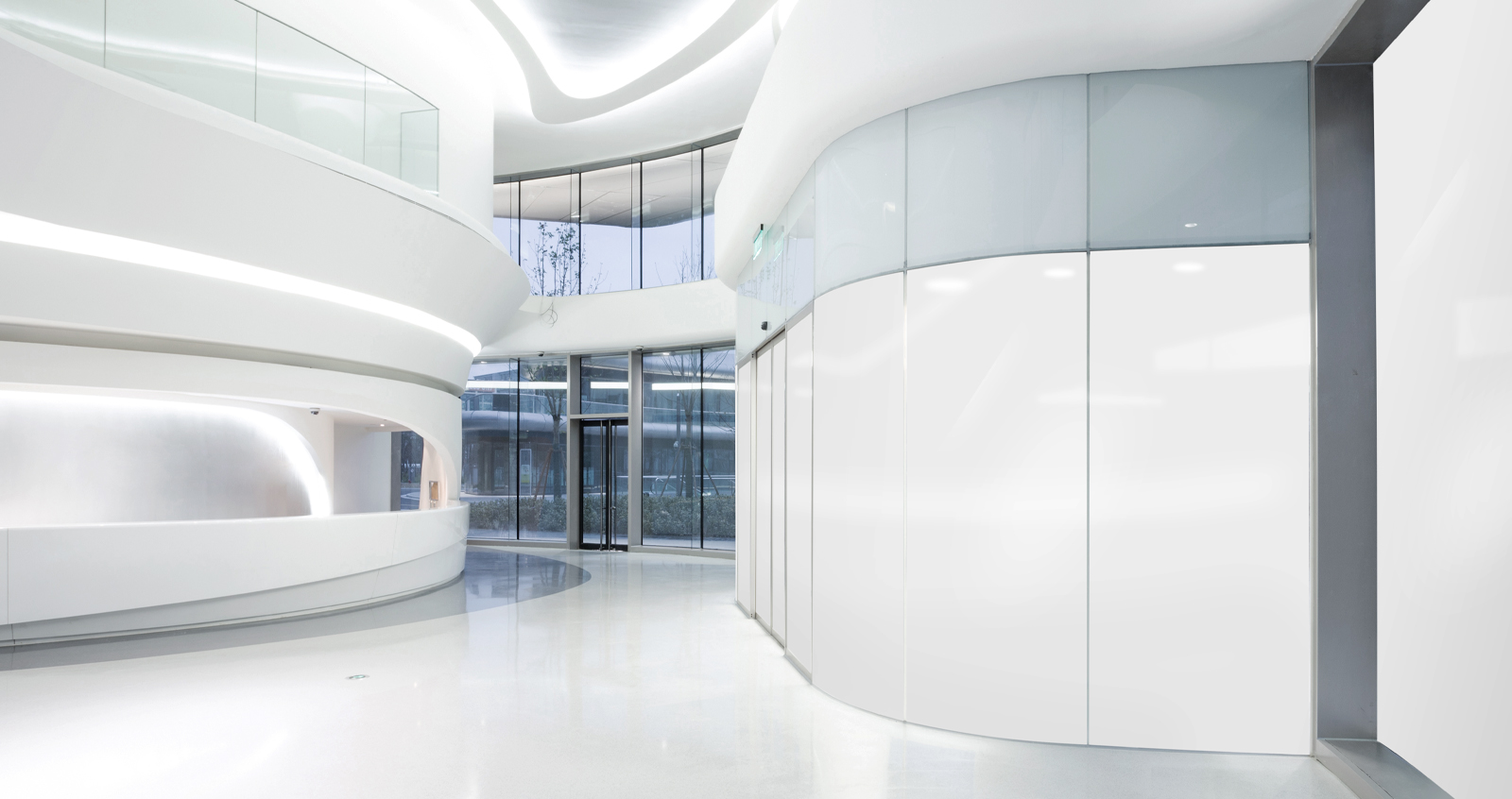 VK DESIGN
TECHNOLOGICAL HEART, artistic soul
PRINTS
AND DECORATIVE EFFECTS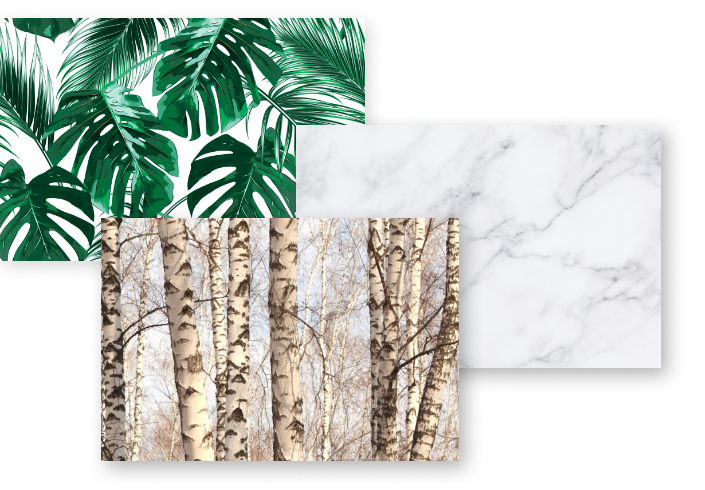 VK Design is a tool offering complete freedom for interior design: any type of print can be inserted into the glass, to striking effect. In its opaque state, the glass not only ensures privacy, it also gives the image substance and prominence, be it a figurative representation, a texture or the simulation of a luxury material such as marble.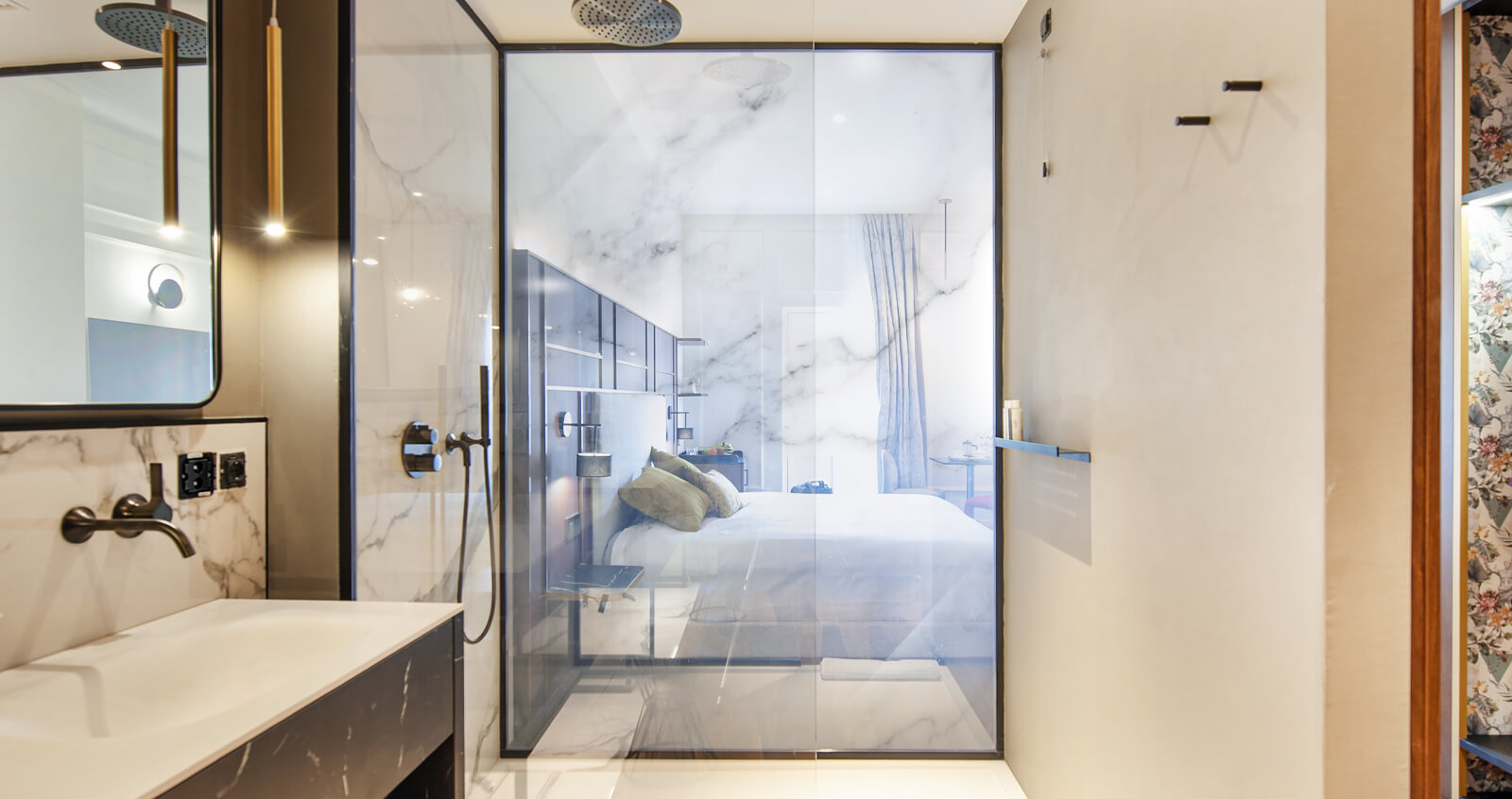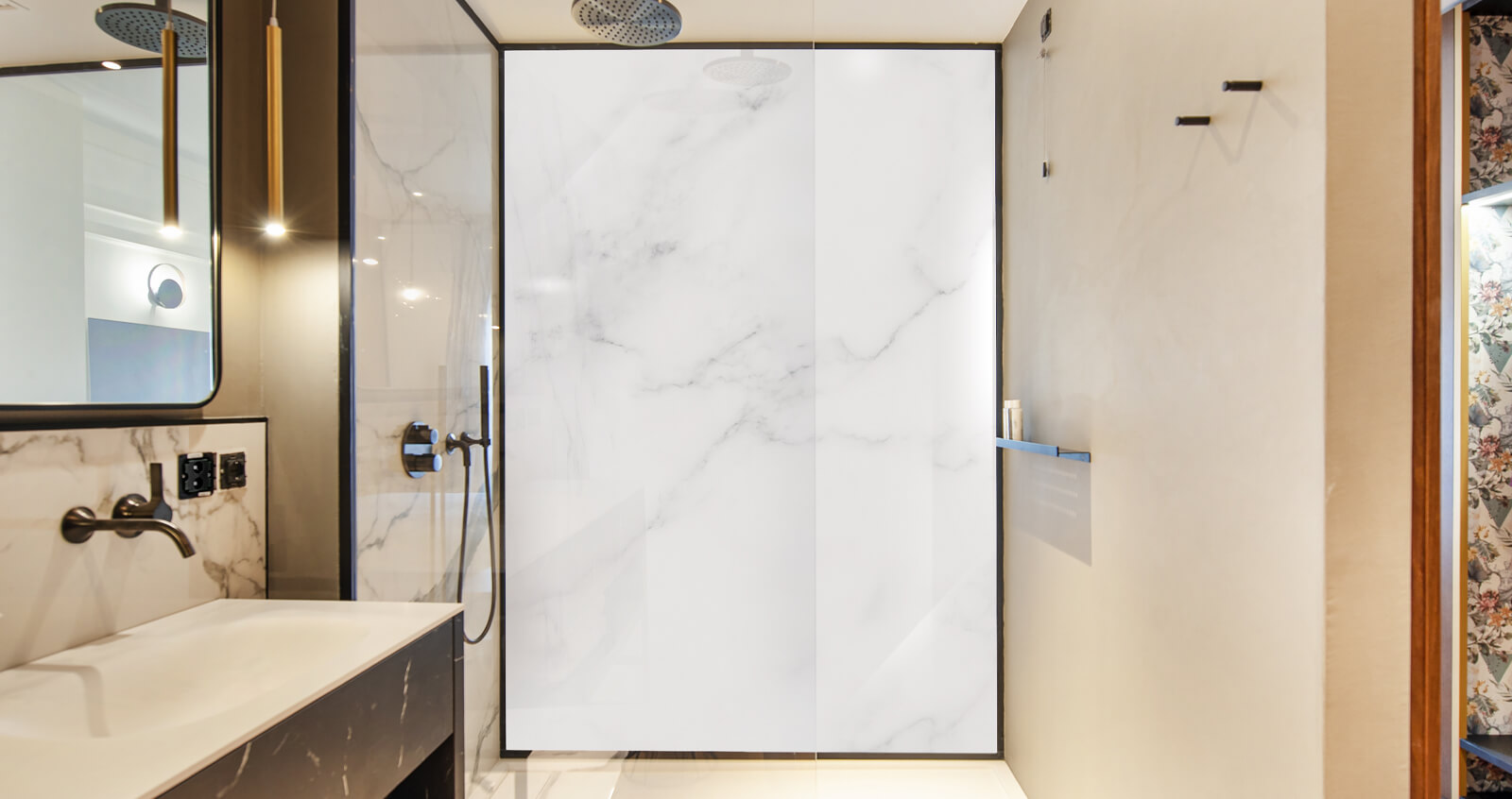 By switching the smart glass ON, all the white parts of the image
become transparent, creating an ethereal, impalpable effect, offering visibility
and letting the light through.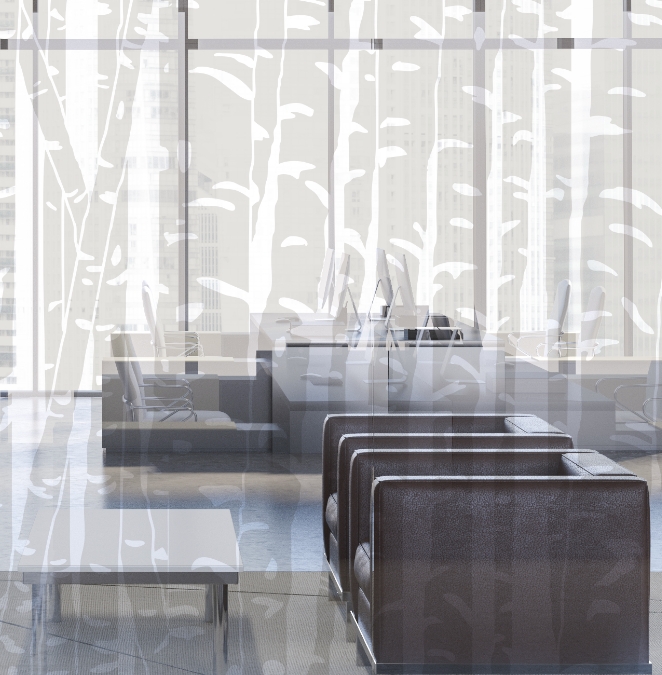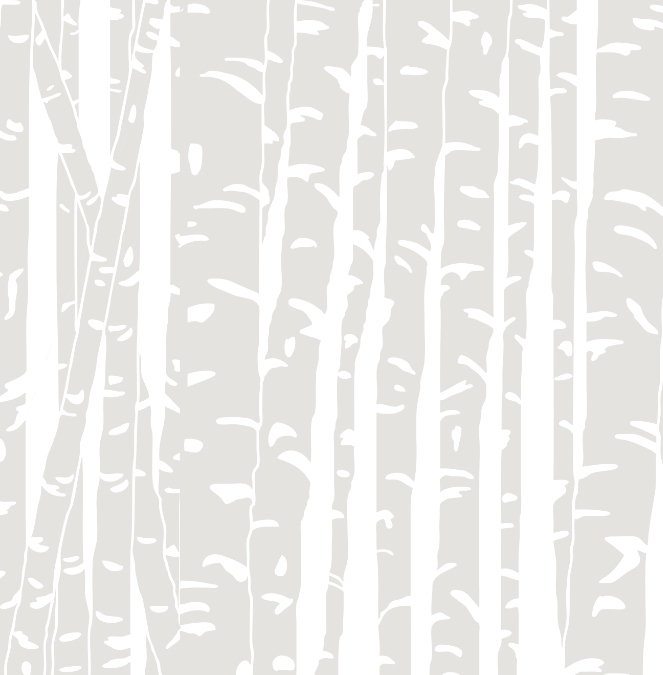 CONTACT US NOW
VITRIK's technical services are at your disposal
For information or details regarding any of our products