Back to News & Projects
08/10/2020
Pianca & Partners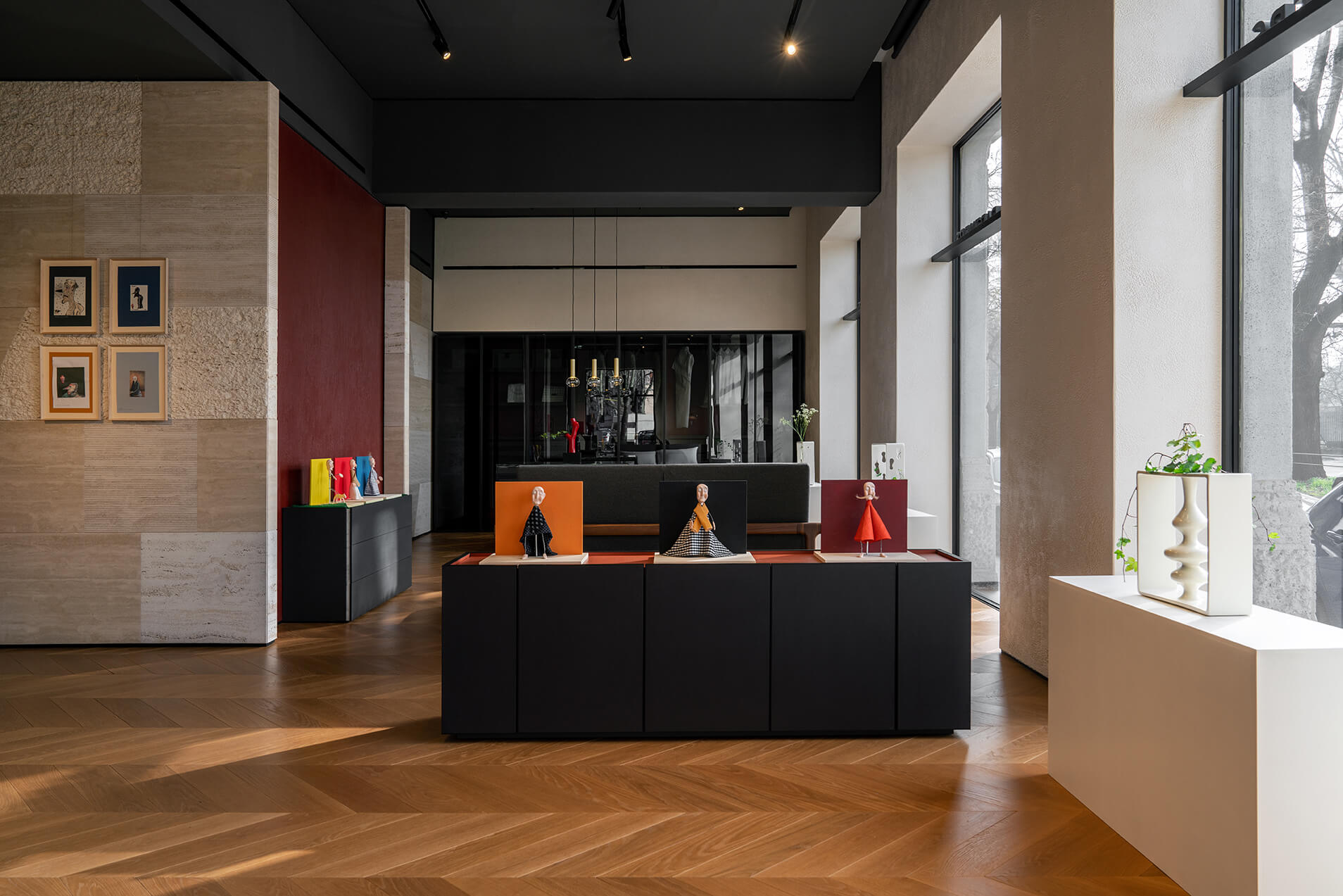 Via Porta Tenaglia, 12
20121 – Milano
Italy
Pianca & Partners brings together a network of companies to serve the contract sector around a new idea of total quality. It is a meeting place in the heart of Milan, dedicated to design project culture and consisting of Italian SMEs, leaders in their respective fields of expertise.
It was created out of Pianca's experience in the contract sector, as a furniture systems and accessories specialist, and out of the desire to cultivate synergies between various companies in the furniture and construction chain.
Preserving the individual identities of all involved, we adopt a project development model based on flexibility, collaboration and economies of scale.
Pianca & Partners consists of companies whose complementary ranges combine tradition, innovation, fine craftsmanship and technology. These companies are well-established names in contract interior design, capable of satisfying the demands of a complex, varied sector.
Pianca & Partners is based in the 900 sq.m showroom designed by Calvi Brambilla in the heart of Milan's Brera design district, in Via Porta Tenaglia 7N3.
It's a space where you can discover our partner companies' products and services, consult with qualified professionals and see what's new in the sector.
A dedicated team will help customers pick the best solutions, developing customized projects to discover not only the products and systems, but also the technical and manufacturing companies who created them.
The Pianca & Partners Milan showroom aims to be an exciting location, with a calendar of events for professionals and furniture lovers, where the world of design takes centre stage. Talks, round tables, installations and exhibitions transform the spaces into a meeting place where contemporary design takes shape and the projects of tomorrow are created.
Pianca & Partners is a project promoted by Pianca in collaboration with: Agha, Alice Ceramica, Ardeco, Artesi, Barausse, Castaldi Light, Delta Dore, Diquigiovanni, Dorelan, Falmec, Florim, Garbelotto, K-array, KE, Londonart, Mareno, Margraf, Milani, Nahoor, Nord Resine, Oikos, Palazzani, Santo Passaia, Talenti, Vitrik.
CONTACT US NOW
VITRIK's technical services are at your disposal
For information or details regarding any of our products